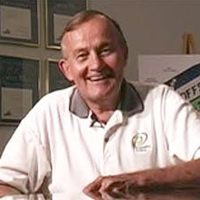 QUESTIONS ABOUT PRINTING?
Ask Phil Gray, President of Progressive Printing.
With 29 years of experience in the business, Phil is one of the area's leading experts in commercial printing.
If you would like a personal response, please include your name e-mail address. Otherwise, just check back and we'll post your answer here.
How do I place an order (no estimate needed)?
---
Please call me directly (703.719.0050) or send me an e-mail (phil@progressiveprinting.org) so that we can set you up with a private account on our FTP. This will make it much easier for you to send us art files, and we can get the ball rolling on your project as soon as possible. We look forward to hearing from you!
Why do you use Komori presses instead of Heidelberg? Please let me know the print difference between Komori and Heidelberg. - Jaffri from Miramar, FL
---
They are both quality brands and it all boils down to personal preference. We wanted a 20x26 format press, and at the time we found a Komori model that fit the bill. We continue to use Komori presses because of the local dealer; we like their service and people.
Please tell me about getting certified at printing institutions here in the USA. Thanks.
---
My specialty was in graphic arts and printing, but that particular program is no longer offered at the school I graduated from. I think that the premiere printing school in the USA is probably the Rochester Institute of Technology in Rochester, NY. However, if you are specifically interested in becoming certified to run a printing press, EdRef.com has a listing of schools you could look into.
I saw your movie regarding printing, which was very good. Do you have machines for sale? I am looking for some printing and packaging machines.
---
We aren't a new or used equipment dealer, but try visiting The Graphic Arts Exchange, or PressXchange. Good luck!
This looks easy. Where can we get a press and do this in house? - John from Arlington
---
John, "easy" comes with years of blood, sweat, and sometimes tears. A lifetime of practice not to be taken for granted. Easy -- yes -- it's a logical approach to the manufacturing process. But it's not just the press. Don't forget all the other machines and some really good, loyal people who can run them. Thanks for the question.
Do you have a CD available? Your video ("How does commercial printing work?") has been very helpful and I would like to enlighten others in the process of offset lithography.
---
I'm glad to hear that our video was useful to you! For educational purposes, we will be happy to make a video CD for you. Please e-mail me directly at phil@progressiveprinting.org.
My new job requires me to buy printing and I am admittedly overwhelmed. Can you briefly explain the process you use?
---
First of all, welcome! And secondly, you're not the only one to feel overwhelmed. But don't fret. The process is very simple. Recently, I decided to produce a YouTube video clip to address this question (go easy on me, it's my first starring role). I also have a simple flow chart in both PDF (17.1kb) and JPEG (367kb) formats that should help you understand it better. It should fit onto a legal-sized sheet of paper if you would like to print it out. Good luck!
What is the difference between PMS, CMYK and RGB colors? Which should I use for print?
---
PMS is a great system to pick color shades. Don't create your own color formulas -- printers need a guide to go by and PMS books provide that. RGB is what your monitor produces (Red, Green & Blue), but RGB must be converted to CMYK for presses. We can convert PMS to CMYK for presses. We can convert PMS to CMYK formulas, but not the other way. Don't create art CMYK to print in PMS -- you'll have to start over.
What resolution do I want my pictures to be when I send them to you?
---
Try for 300 DPI (dots per inch). Digital photos are comprised of thousands of pixels -- the object is to make all pixels small and smooth in appearance. Low-resolution pictures can be used if you want pixel distortion as an effect.
Will printers accept word documents? I am putting together a newsletter and I don't have Quark or InDesign.
---
The answer is yes. You must however talk to your printer first. Learn how to prepare a printable PDF file, then send the document over by e-mail or FTP. Just remember that if there are changes, you must fix the document, re-PDF it, and send it back to your printer. There is a learning curve and your printer may need you to go through the PDF process again if something goes wrong.
I am not a designer and my printer keeps sending my files back to me to make adjustments. This slows the work down. Can you give me some guidelines?
---
Even designers have to make adjustments. A few years ago I put together a guide about the "Seven Deadly Sins of Preparing Files for Printers" and I've been told that it is useful. I hope it helps.